élevage chiots Designer
Sur cette page, outre la disponibilité des chiots, vous trouverez toutes les informations utiles sur les chiots en vente dans notre élevage. Les plus beaux chiots Designer sont en vente chez nous !
Les chiots Designer à vendre sont issus:
- d'un petit élevage professionnel agréé belge.
- d'un élevage particulier belge.
- d'un petit élevage étranger soigneusement sélectionné et qui répond aux mêmes règles de bien-être que celles imposées dans les élevages belges.

Les chiots Designer à vendre peuvent être livrés à domicile. Les chiots Designer à vendre sont vaccinés et identifiés par puce électronique. Les plus beaux chiots Designer sont en vente dans notre élevage !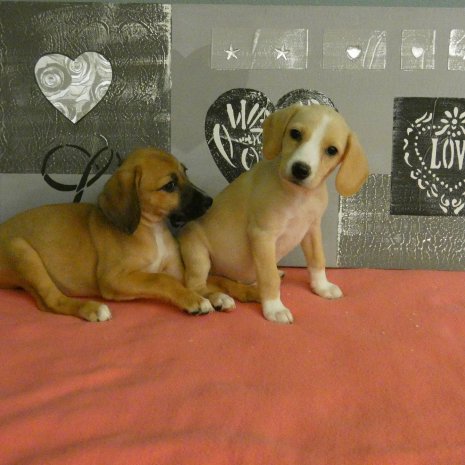 The Jackabee is a small-sized breed, produced by crossing between a Jack Russell Terrier and a Beagle. Although its appearance and traits vary from one another, it usually resembles its terrier parent but has a beagle face. Characterized by a muscular body with patches and a long tail, jackabees can have either large, floppy ears or short terrier-like ears.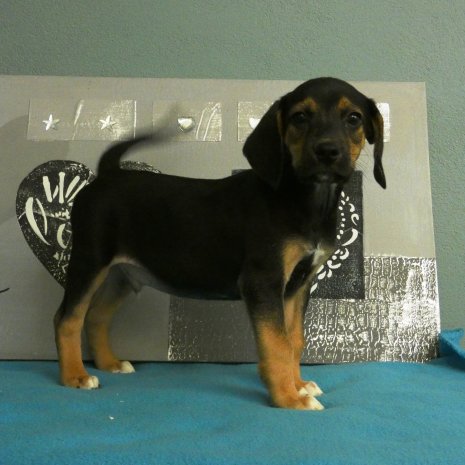 Being loving, friendly, and faithful by nature, it enjoys human attention and loves to spend time with its family. This family pet is good with small kids as well as other pets, acting as a great playmate. However, the dog may show anxiety and shyness around strangers, which can be taken care of by properly training your pet in its puppyhood. Predominantly a sweet-natured dog, it may sometimes exhibit signs of aggression, especially if it is scared. Due to its active and alert disposition, it does a wonderful job as a watchdog alerting its owners. Having a keen sense of smell, the jackabee tends to sniff a lot and follow a scent to its source.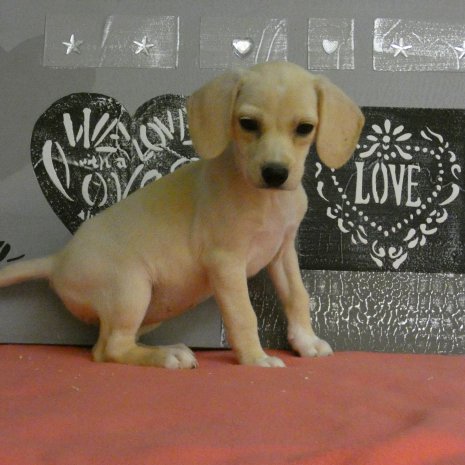 Since it is naturally active and playful, an under-exercised dog may easily become destructive. It requires plenty of mental as well as physical stimulation to remain calm and happy. Take your pet out for a long, brisk walk every day, but do ensure to keep it on a leash. It loves to run fast, as also to jump high up in the air, and so requires enough room in the form of large fenced yards to play and run freely.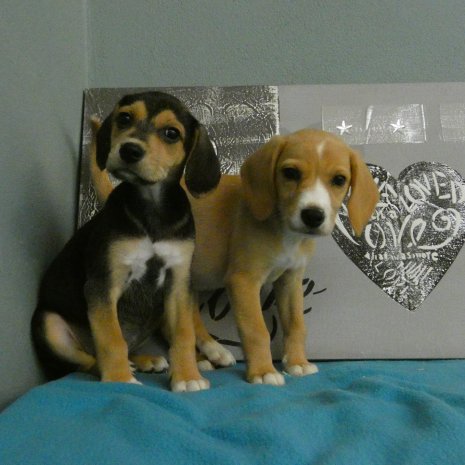 Ontdek welke voeding bij jouw pup het beste past
Elke hond heeft individuele behoeftes op basis van leeftijd, ras, grootte, levensstijl of specifieke gevoeligheden. Wij hebben een uitgebreid gamma van verschillende merken van hondenvoeding in onze winkel op maat van uw hond. Ontdek bij ons welke voeding het beste past bij jouw hond.